It's been said that prevention is better than cure. We agree at Praxis Dental. Taking a preventative approach to your oral health, much like maintaining your car by getting it serviced routinely, allows you to enjoy a healthy, problem-free smile. By coming in twice a year for checkups and clean, we can detect and correct any minor issues before they turn into major, and costlier, problems.
What You Can Expect at Your Appointment
Your checkup and clean includes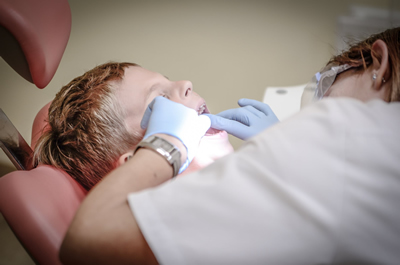 A comprehensive exam of teeth, gums and soft tissues
A check for lip-tie or tongue-tie
An assessment of your bite
Professional scale and clean
Fluoride treatment
Photographs
Digital X-rays
Oral cancer screening
Tips for Keeping Your Smile Healthy Between Appointments
Having a scrupulous home oral hygiene routine is essential to ensuring that your teeth and mouth stay healthy. Your routine should include the following:
Brushing – Using a soft-bristled toothbrush, brush your teeth at least twice a day for two minutes at a time. Be sure to clean your tongue too to remove bacteria that causes bad breath.
Flossing – Flossing at least once daily is essential as brushing alone can't reach those areas between your teeth.
Avoid certain foods and drinks – Stay away from consuming sugary foods and drinks, foods that are sticky or hard, and staining substances such as coffee, tea, red wine and tobacco.
Use Your Benefits Before Year's End
With the end of the year coming soon, be sure to use any leftover benefits. We are featuring a no out-of-pocket comprehensive dental checkup and clean for health fund members with dental cover. The offer includes a thorough examination, professional scale & clean, fluoride treatment, photographs, digital X-rays, and oral cancer screening.*
If you don't have a health fund, please contact the clinic to find out how we can help you get the dental care you need.
Call today to book an appointment!
Terms and Conditions apply
Both existing and new patients are eligible for the offer.

A valid dental cover is required.

There should be available benefits to be used towards all the treatments being provided in the offer.

We reserve the right to stop this offer anytime.