General Dentistry at Praxis Dental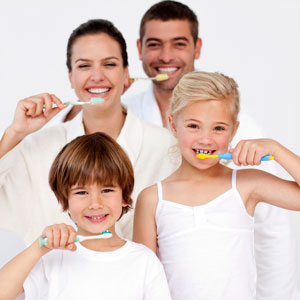 You've probably heard the saying "An ounce of prevention is worth a pound of cure." It's never been truer than when it comes to your dental care. We encourage you to have regular dental checkups that will prevent problems from occurring and allow for early identification of any issues you may have. In the long run, this prompt treatment will save you time and money.
As a general rule of thumb, you should have dental checkups twice a year.
The Link Between Dental Health and Overall Health
Many health problems can be located by looking for warning signs in your mouth. Many symptoms can show on the teeth or gums. Our comprehensive examinations will ensure any potential problems you may have are promptly stopped in their tracks.
We believe in high-quality dental care that's also budget-friendly with competitive pricing. Our state-of-the-art technology puts the latest innovations in the industry at your disposal, such as OPG X-rays that are digital and result in less radiation. They're rendered immediately on a screen and explained to you in understandable terms. It leaves you with a thorough understanding of your issue and how we plan to address it.
The Expertise Needed for Complex Cases
At Praxis Dental, dedicated to helping you achieve a beautiful and confident smile. Our professional and experienced team can handle complex cases with ease. Most importantly, you're treated as an individual with your unique needs, wants and level of oral health considered through each step of treatment. We're dedicated to giving you an easy, breezy, safe experience.
Want to Learn More?
Contact us today to book your time or learn more about general dentistry Pacific Pines! We have ample free parking on-site and offer same-day appointments.

General Dentist Pacific Pines, Gold Coast, Maudsland, Oxenford QLD | 07 5500 0811