Orthodontics and Orthopaedics at Praxis Dental
It's not often that your teeth grow in perfectly as they should. If you'd like a more aligned look, we offer orthodontic options that can give you the smile of your dreams. Additionally, we provide orthopaedics that can save your child from having to wear braces in the future, or can reduce the amount of time that their braces are necessary.
Dentist Dr Ishita Puri has trained extensively in orthodontics and has the skills to improve the aesthetics of your smile.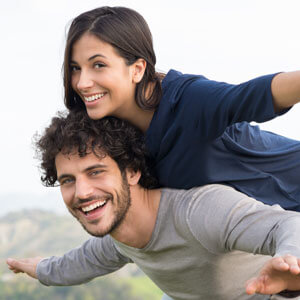 ClearCorrect: An Invisible Alternative
ClearCorrect utilises clear aligners with no uncomfortable wires or brackets that require periodic tightening. You can choose to have only your front teeth addressed, or your entire mouth. We recommend ClearCorrect for those 16 years of age and above.
Inman Aligner
To efficiently straighten only front teeth that are crowded or protruding, the Inman Aligner is safe and budget-friendly. Most cases are completed in a matter of weeks, with 6-18 being the average treatment time. The aligner is removable so you can take it out at your convenience.
Ensuring Proper Smile Development
Your child's jaw may grow crookedly, resulting in impeding airways, bed-wetting, fatigue and more due to a lack of sleep. We provide a range of appliances that can be used depending on what your child needs to straighten their jaw, worn for the majority of the day. Children can be fitted with these appliances from the age of 5.
Want to Learn More?
Contact us today to schedule your appointment! We accept the Child Dental Benefits Schedule and health fund coverage.

Orthodontist Pacific Pines, Gold Coast, Maudsland, Oxenford QLD | 07 5500 0811