Dental Veneers at Praxis Dental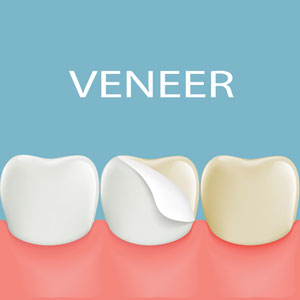 Everyone enjoys making a positive first impression. When you have a beautiful smile to show off, your self-confidence shines. If your teeth have been damaged by cracks, chips, discolouration or have gaps, veneers may be the perfect solution. Available at Praxis Dental, veneers are one of our many solutions to help you reach your smile goals.
You can think of a veneer that covers your teeth just like an artificial nail that goes on seamlessly and smoothly. It's made out of high-quality, durable porcelain, and when placed, it gives your teeth the exact shape and colour you want.
What to Expect
The first step is to have a consultation with Dentist Dr Ishita Puri. We'll discuss your expectations and ensure that you're a candidate for veneers. If other dental work is needed before the veneers can be fitted, we'll be sure that's completed as the first step. Then, you'll have an appointment to get the needed impressions and other data, as well as receive temporary veneers.
The veneers are prepared in our laboratory and sent back. You'll return for a final appointment where your gorgeous new veneers will be cemented securely into place.
Like any form of dental work, veneers will look better and last longer if they're properly cared for. With proper oral hygiene habits regularly practiced, veneers should last for 10-15 years.
Want to Learn More?
Insurance may cover your veneers Pacific Pines, and we accept all health funds. If you don't have coverage, we'll be happy to help you work out an interest-free payment plan. Contact us today to book your time!

Dental Veneers Pacific Pines, Gold Coast, Maudsland, Oxenford QLD | 07 5500 0811