Dentures at Praxis Dental
Building Strong Smiles in Pacific Pines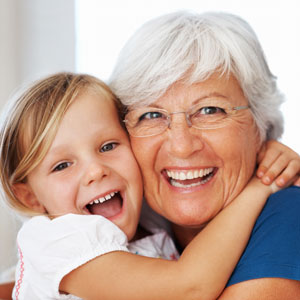 Do you need to replace all of your teeth or some that you've recently had extracted? A custom denture is an affordable and fast way to restore your smile.
Thanks to our custom prosthesis options, you can have a new smile that's designed to fit precisely around any natural teeth that you still have, with dentures that are shaped and coloured to your unique specifications.
Types of Dentures Available
Not all dentures are the same. Some are full, which replace all of the teeth in your upper or lower arch at once. A partial denture replaces the missing teeth while clipping into place around healthy teeth that you're able to retain.
When we combine dentures and implants, we can create stabilised restorations that are removable or permanently supported in the jaw. The type of implant denture that you select will depend on how healthy your bone is and if you prefer to wear something shaped more like a hybrid bridge or a conventional denture.
Denture Repairs and Relines
Your existing denture requires ongoing maintenance. But if you accidentally drop it, a crack or chipped piece of acrylic may make it too uncomfortable to wear. Additionally, an older denture may no longer fit properly, causing it to feel uncomfortable against your gums.
We invite you to call Praxis Dental to discuss repairing your denture or relining it for a better fit. In some cases, newer dentures can be retrofitted to attach on top of dental implants.
Smile and Eat with Confidence
Missing teeth can make you feel self-conscious or embarrassed by your smile. Take action today to talk with a dental team that understands the role that high quality, comfortable tooth replacement options have to play. Book your denture consultation now to learn more.
CONTACT US

Dentures Pacific Pines, Gold Coast, Maudsland, Oxenford QLD | 07 5500 0811