Facial Injectables at Praxis Dental
Having a beautiful, younger looking smile doesn't stop at healthy, white teeth. The perfect dental makeover often includes the frame around your new smile; that is, the lips, cheeks and facial tissue surrounding it.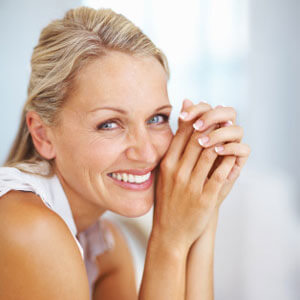 Cosmetic injectables and dermal fillers provide added volume to sunken, saggy skin and smooth out the appearance of fine lines and wrinkles. Make facial injectables part of your next aesthetic dental experience, addressing areas like:
Crow's feet
Thin lips
Frown lines
Forehead creases
'Gummy' smiles
How do Facial Injectables Work?
Depending on the type of injectable or filler that you choose, the product works to plump the area where it's applied or relaxes the muscle around it. Sometimes the products are used in conjunction with one another, for maximum results. The effects of cosmetic injectables can take a few weeks to start working, then last for 3-6 months after each treatment. Dr Ishita can reapply the product during your routine checkup or during a short follow-up appointment as necessary.
Cosmetic Fillers by a Dentist
As your dental provider, we have a tremendous understanding for the soft tissues around the mouth and face. Crafting a new smile involves many considerations to the facial structures around it, including how your lip line falls along the teeth or how your cheeks and jaw fit with the profile of your new restorations. Having your facial injectables and lip fillers applied by a dentist allows you to maximise full results of your aesthetic treatment in one convenient location. The application process is quite simple, especially when provided by an expert who is trained specifically to care for areas of the mouth and face. You'll see the same great results and enjoy a gently administered procedure as if you had it done elsewhere.
Want to Learn More?
Contact us today to book your treatment! CONTACT US

Facial Injectables Pacific Pines, Gold Coast, Maudsland, Oxenford QLD | 07 5500 0811